The ARF-Québec in collaboration with the Alliance de l'industrie touristique du Québec are pleased to provide you with the details that will allow you to apply for financial assistance for changes in infrastructure or purchases of multi-use equipment in order to comply with the new public health rules (More details in french only).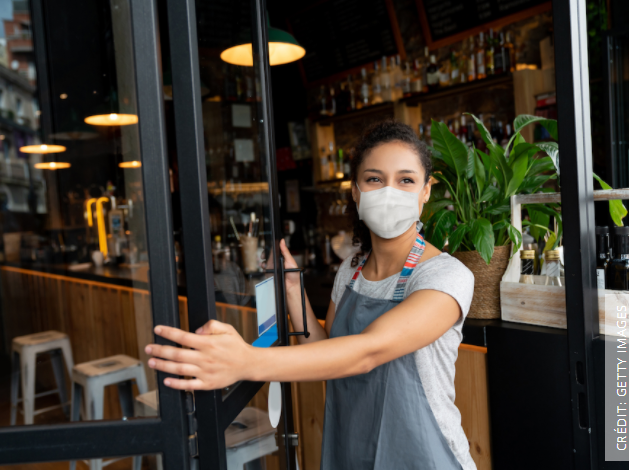 À la fin du mois de juin, la ministre Joly a annoncé le soutien financier aux entreprises de Développement économique Canada pour les régions du Québec (DEC) pour l'adaptation aux normes sanitaires de la santé publique.
l'ARF-Québec et l'Alliance de l'industrie touristique du Québec sommes heureux de vous fournir les détails qui vous permettront de faire une demande d'aide financière pour des modifications en termes d'infrastructure ou des achats d'équipements à usage multiple afin de respecter les nouvelles règles sanitaires de la santé publique.
Cette aide, rétroactive au 1er juin, vise à appuyer les entreprises touristiques dans le contexte de la pandémie (COVID-19) et sera disponible jusqu'à épuisement des fonds ou au plus tard jusqu'au 31 mars 2021. Ainsi, le principe du premier arrivé premier servi sera appliqué.

Pour savoir si vous êtes admissible, rendez-vous sur le site de l'Alliance afin de consulter les trois questions suivantes :

1) Mon organisation fait-elle partie des 5 secteurs visés?
2) Est-ce que mon organisation remplit TOUS les critères d'admissibilité?
3) Mon projet est-il admissible?
Si vous répondez aux critères d'admissibilité, lisez les modalités de l'aide financière, remplissez le formulaire (Excel) et faites-le parvenir à sanitaire@alliancetouristique.com en prenant soin de joindre toutes les pièces justificatives demandées.
* Avant de remplir votre demande, voyez aussi les modalités de l'Entente de partenariat régional en tourisme (EPRT), un autre programme de soutien financier visant, notamment, à l'adaptation aux nouvelles normes sanitaires. Pour connaitre les détails demeurez à l'affût de nos prochaines communications.
Si vous avez besoin d'assistance, n'hésitez pas à communiquer avec notre équipe ou avec l'équipe de l'Alliance au 1 877 686-8358.
Entrepreneur.e.s, nous espérons que cette contribution saura vous appuyer adéquatement.